The brand new R-series is the result of 26 months of diligent, hard work in our development center. We have produced the most modern dynamometer on the market. Our product has been developed through the analysis of an enormous amount of data from applied metrology in diagnostic fields to data gathered from the production and service of agricultural machines and equipment.
"This robust instrument combines a maximum amount of technologies and precise engineering, with emphasis on, and respect to, the elementary principles and maintenance of reliability," remarks Frantisek Humpolicek, ATX-Dyno technical director and CTO. A combination of modern technologies and pure reliability is the foundation of the r-series dynamometers.
"It was very important for us to develop the R-series dynamometers in close cooperation with specialists from the fields for which these instruments are intended. This allowed us to understand important details of their ongoing use in development and testing laboratories, and to design ergonomic devices and work environments of the highest standard, meeting the expectations of these specialists," states Jakub Klobasa, ATX-Dyno CEO.
The future belongs to ATX-Dyno dynamometers. Expert attention, precise workmanship and high quality are the basic attributes of this rising star.
Performance is Top Priority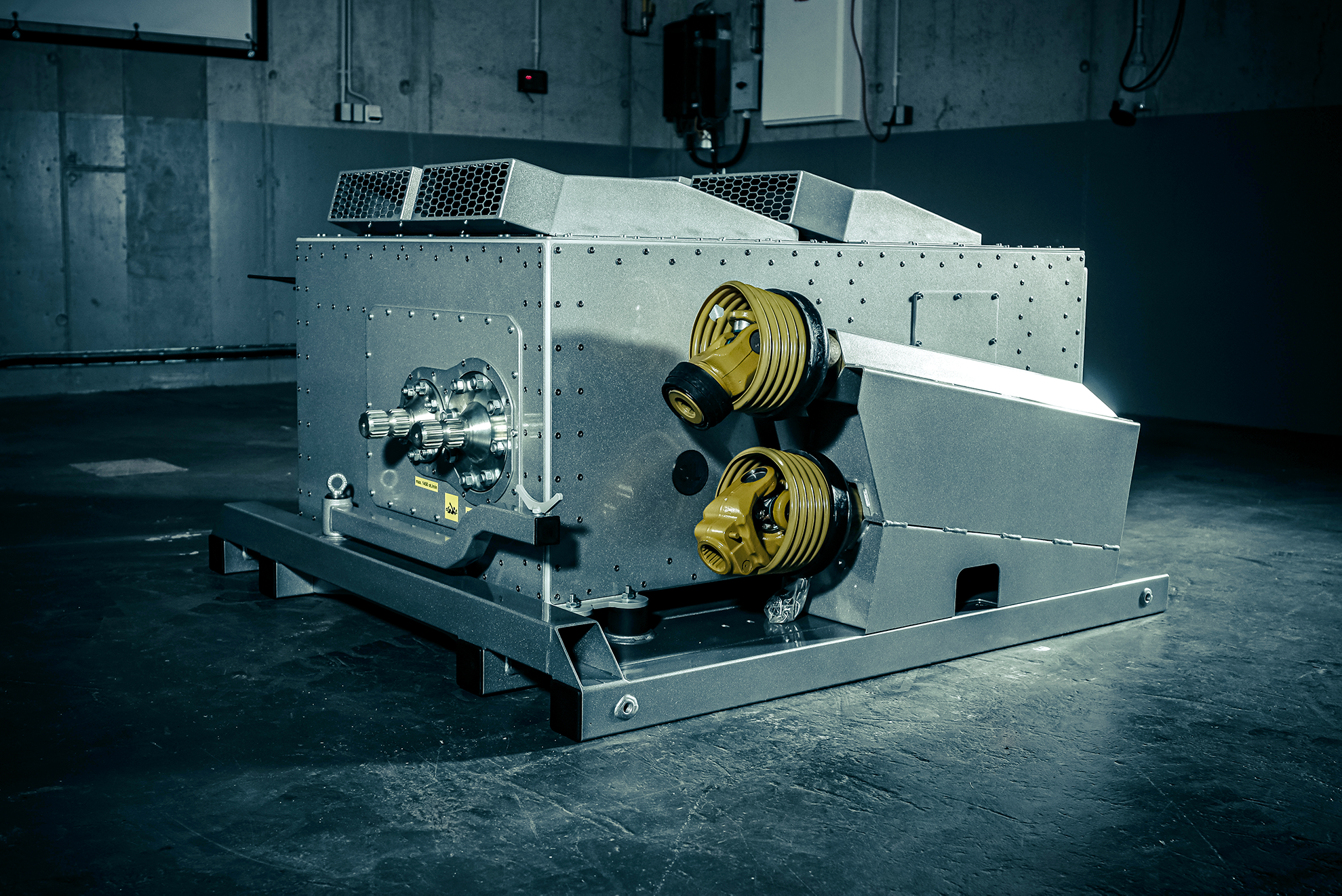 A redesigned chassis has been reinforced and spatially optimized at critical points in order to capture longitudinal torsion from the extreme power outputs compatible with these dynamometers. The parts contain only components that meet the strictest requirements for quality and precise workmanship. The twisting movement is transmitted to the eddy-current absorbers via effective transmission with the highest possible efficiency.
 Quiet Cooling Power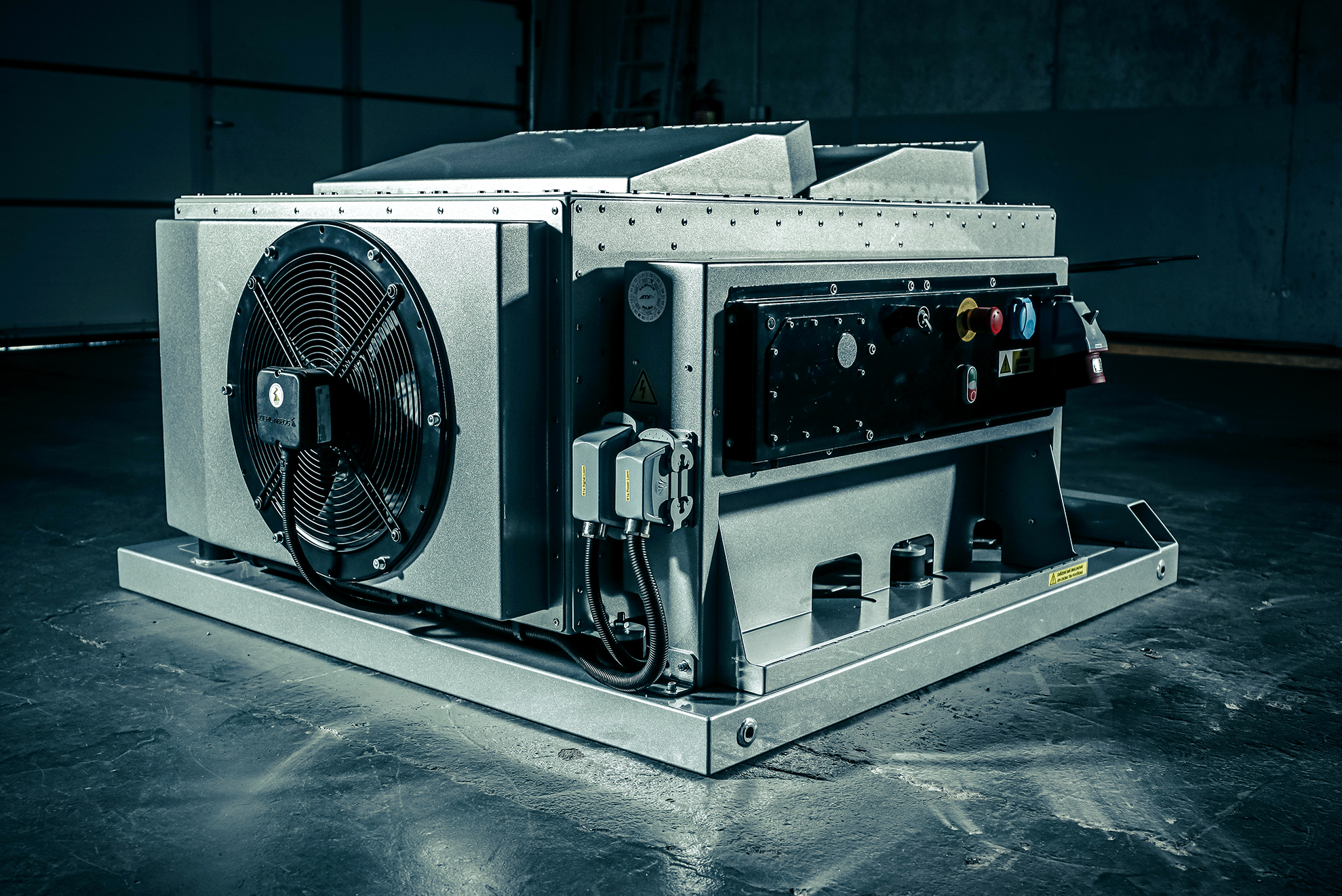 When working with dynamometers, it is critical to remove any generated heat. Heat removal capacity is one of the main criteria for the usefulness of dynamometers. The optimal performance of the instrument is paramount and can be indirectly influenced by unnecessary heat. However, assurance that the dynamometer can maintain its high efficiency for as long as possible is equally important.    
The two cooling circuits of the R-series are optimized by CFD methods and allow a remarkable extension of the duration of power-tests without using additional fluid or resistor cooling systems. (Overtime, even quality dynamometers have malfunctioned due to poor fluid or resistor systems.)
Smart Design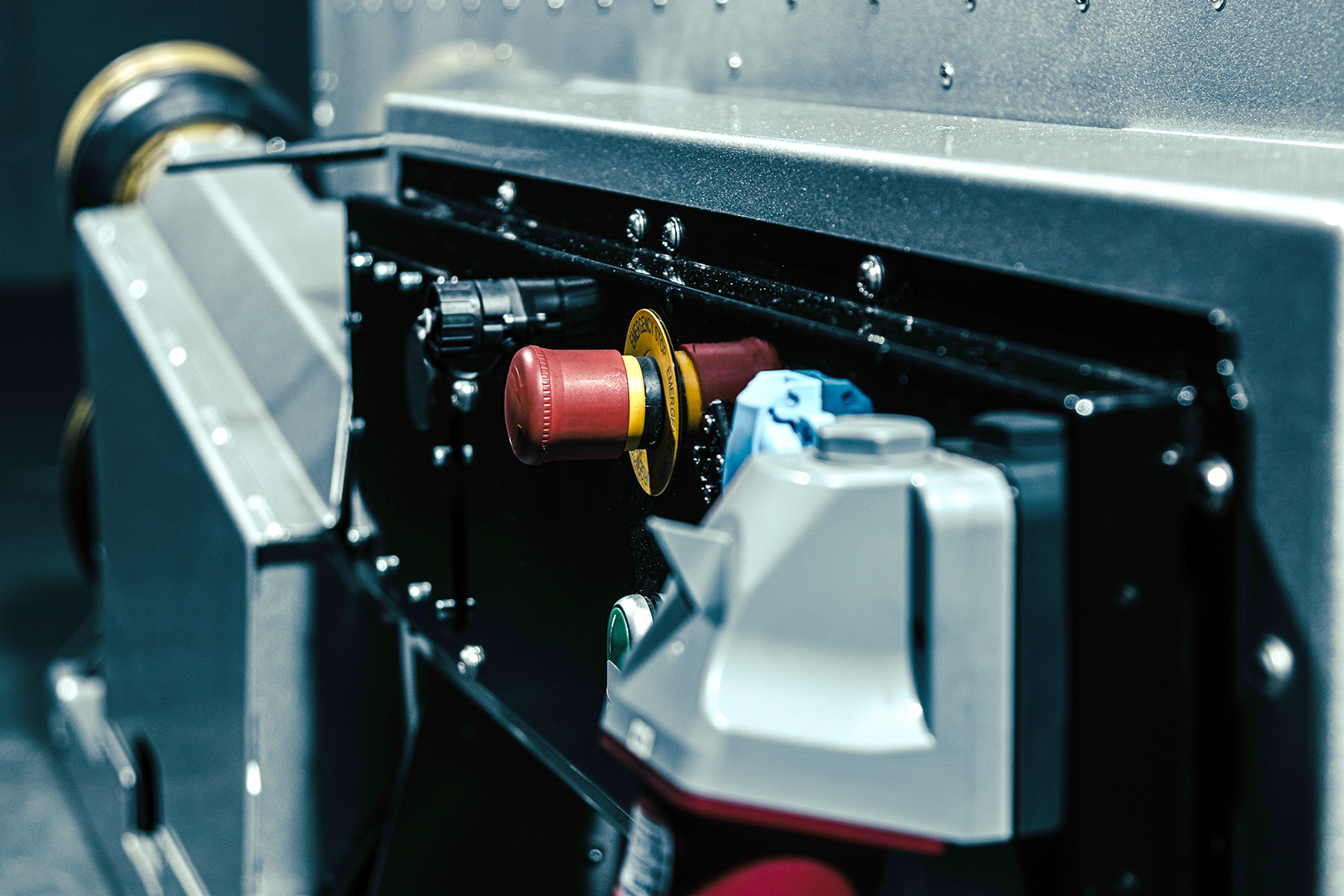 The SW architecture in conjunction with the electronic control features and ECU of the r-series dynamometers, frame the fundamental necessities for correct collection, evaluation and interpretation of the test data. Compromise is not necessary! The smart control system is ready to do what you say. The dynamic and static modes provide everything you need for an individual approach to specific tests, all with maximum simplicity and intuitiveness.
Crafted to Perfection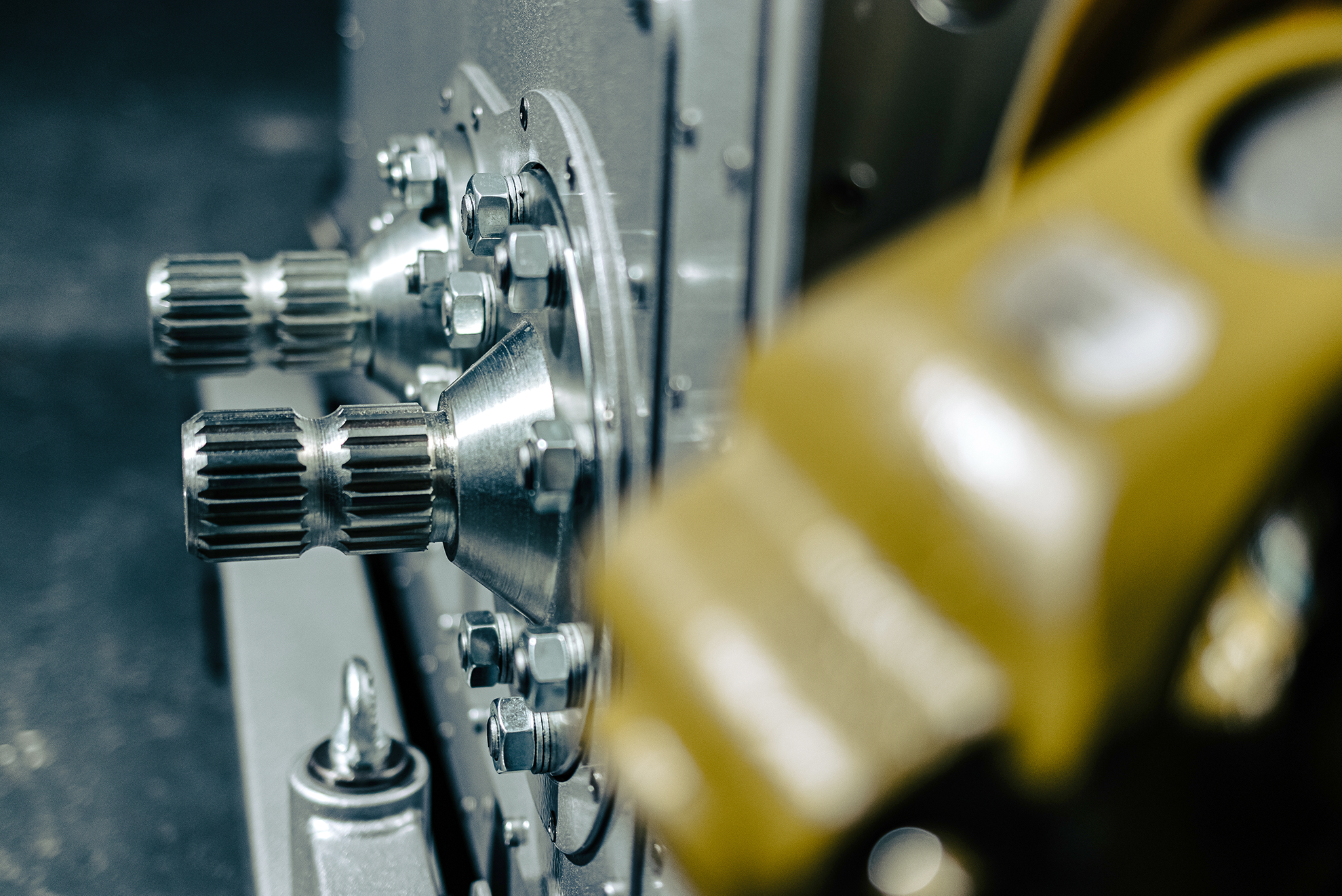 Perfection lies in the details. The r-series dynamometers are perfect. We have included only the best components and the craftsmanship of these instruments is exquisite. Every element of these tools are accessible, intuitive to use and exactly how you might design it yourself. Precisely what you need is carefully integrated into the design, including 3 cardan sets supporting foot, box for work and safety equipment, control elements, handling frame, fixtures, inspection windows and the like. External ducts may be attached to the cooling exhaust pipes to use the warm air for heating the premises or to lead the warm air outside, Ex. during work in a climatic chamber.
Variants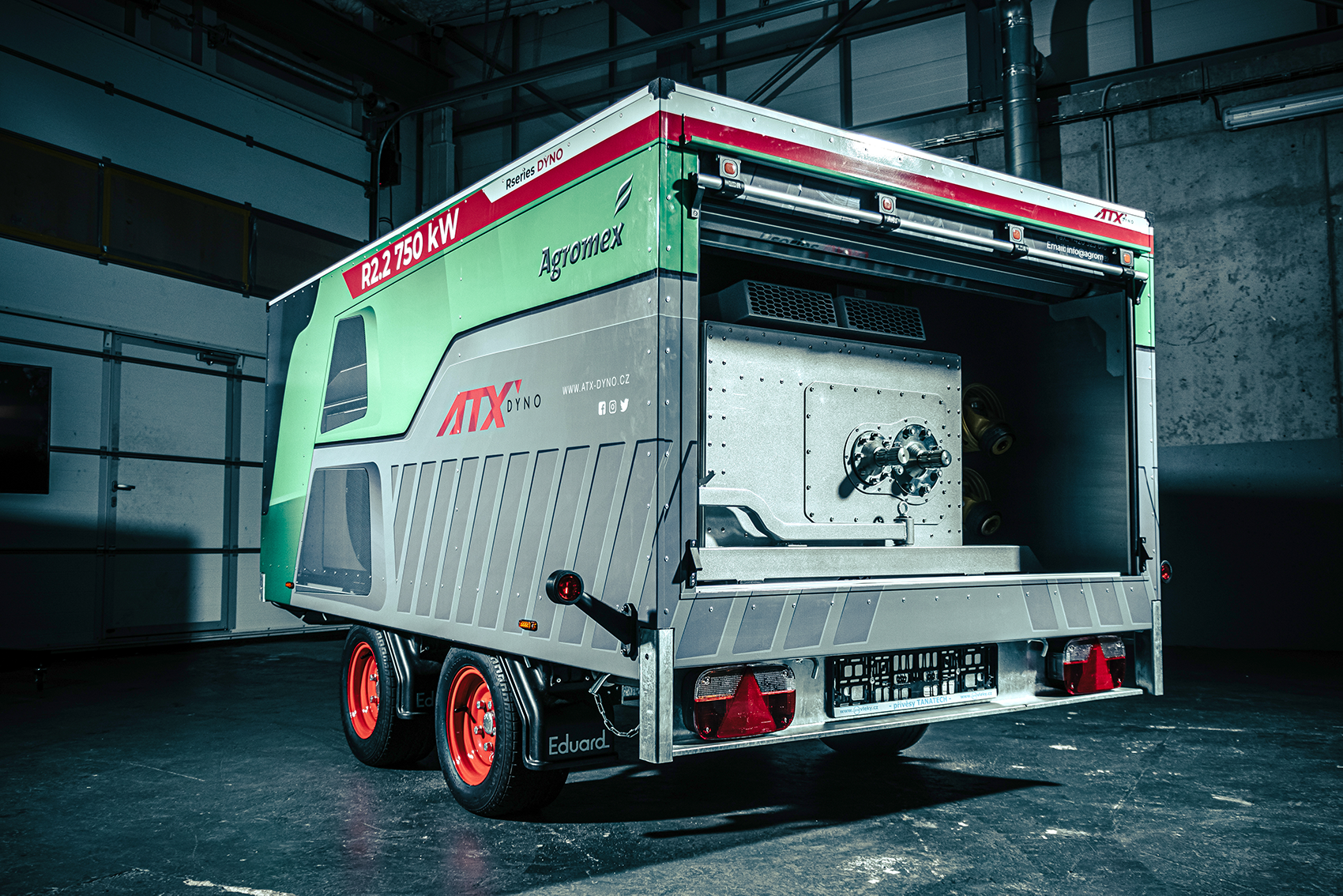 Do you work in a test laboratory? Do you need to be mobile? We are ready to fulfill all of your requirements and meet your needs. The r-series dynamometers allow any mounting - to a box chassis, utility vehicle or a pick-up.
Technical specification
 
R1.1 S
R1.2 S
R1.3 S
Performance (min HP)
40
40
40
Performance (max HP)
503
671
939
Torque i = 6 (ft/lb)
6,638
9,957
14,604
Torque i = 2.45 (ft/lb)
3,675
4,057
5,967
Power (V)/(A)
250/40
250/40
250/40
Mass (lb)
1,698
1,940
2,183
EDDY - current dyno retarder
1x
1x
1x
Type of retarder
P5
P7
P10
Transmission
ATXdyno two-speed gearbox with Direct-drive, transmissible torque = 40 (ft/lb)
Performance flow
2x radial fan 15.9"
2x radial fan 18.1"
2x radial fan 21.7"
Idling flow
2x axial fan 13.8"
2x axial fan 13.8"
2x axial fan 13.8"
Video